SUPERPHOS 30 Liver Cleanse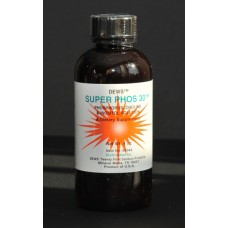 Product Code:
LC
Availability:
In Stock
Price: $38.00

4 ounce. Good for about 10 Flushes.
Can flush Your Liver For Optimal Health with Super Phos 30
Can keep your liver clean for a long-lasting surge of healthy energy ... and healthier life!
Cleansing your liver can help detoxify your body and help eliminate:
Headaches
Poor Digestion
Bloating
Weight Gain
Irritable Bowel
Coated Tongue
Mood Swings
High Cholesterol
Hypoglycemia
Gall Stones
Chronic Fatigue Syndrome
High Blood Pressure
Allergic Reactions
Here's All You Need For a Healthy Liver Flush
Super Phos 30
3 quarts Apple Juice (natural, not concentrate, no sugar added)
1 cup Olive Oil (extra virgin)
8 - 12 oz. Coca Cola Classic (room temperature, bottle not can)
Juice from 1 Lemon
Purified Water
Orthophosphoric Acid
Inositol
Choline Bitartrate
See Brochure / Instructions for Liver Flush Instruction.
Write a review
Your Name:
Your Review:
Note: HTML is not translated!
Rating:
Bad
Good
Enter the code in the box below: